Earth Moving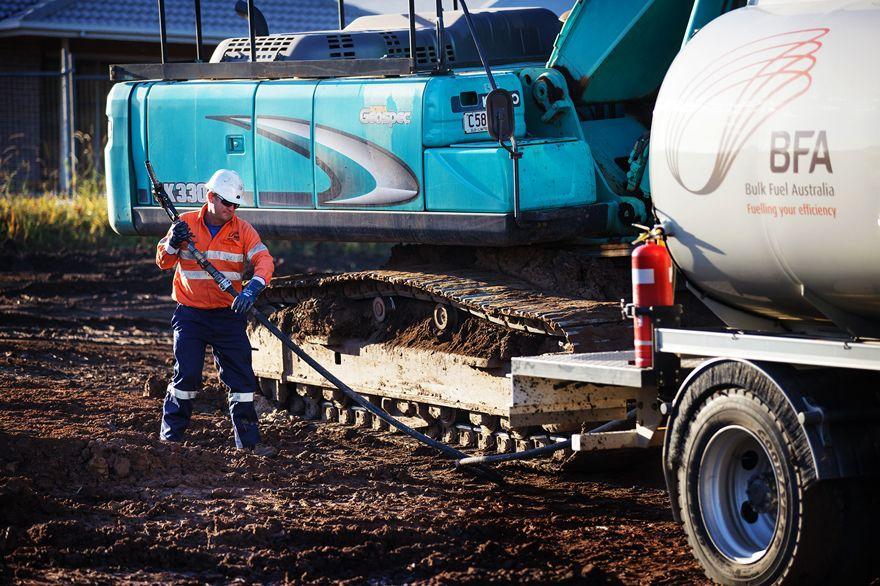 Earth Moving projects commonly require over-sized equipment and heavy haulage transport, all of which needs to be kept as productive as possible. Lost time due to refuelling, maintenance and repairs needs to be kept to an absolute minimum.
Bulk Fuel Australia can deliver bulk fuel and on-site refuelling at competitive prices that ensures your earth moving equipment is always on-site, ready to go.
Our specialist fuel tank trucks can deliver scheduled or emergency fuel services to just about any earth moving project in Australia. And our hard-working purpose-built DAF trucks can access the difficult terrain that traditional fuel tankers can't reach.
We also provide a wide range of EPA-approved double skinned, self bunded fuel tanks in a range of sizes from 2000L up to 80,000L as well as smaller fuel cell cubes.
Our Fuel Cell Cubes provide customers with safe, secure fuel storage options - as well as the added peace of mind provided by our completely lockable storage. All the Fuel Cell Cube's pumping, nozzle, pipework, and metering equipment is locked away under a solid steel plate lid.