On-Site Refuelling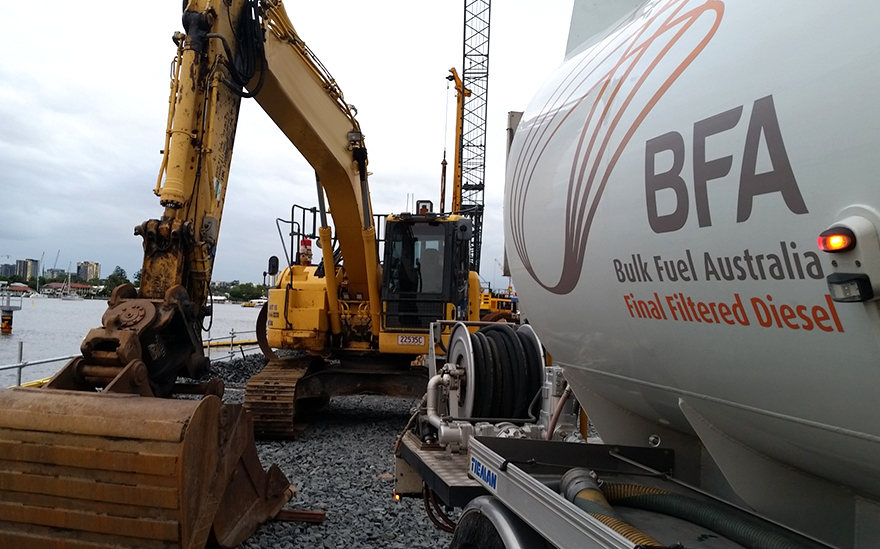 On-site refuelling is a service designed to save your business time and money. By partnering with a trusted bulk fuel supplier, you can reduce machinery downtime and eliminate the risks associated with storing, handling and tracking fuel supplies on site.
Superior access
We maintain a fleet of specialised refuelling tankers that are ideal for accessing sites with limited space and difficult terrain. We can get to sites that the big rigs can't, especially those accessed via roads and bridges with restricted weights and we also offer on-site diesel refuelling.
Detail reporting and traceability
BFA offers complete transparency in its on-site refuelling service by capturing an immense range of data, including date, time, volume, plant type, plant ID, order number, engine hours, price and more.
In addition to offering a high level of traceability, BFA's reporting system also assists with the calculation of Fuel Tax Credits and makes it easy for you to cost by the project.
Refuel your plant anywhere, anytime with Bulk Fuel Australia
Bulk Fuel Australia's on-site refuelling service is available in NSW, QLD, VIC, NT and WA. For safe, reliable and flexible on-site refuelling of your plant and equipment, contact Bulk Fuel Australia today on 1300 579 990.
Order Fuel Online
You can now order bulk fuel online with our new web order form. Once you have ordered your fuel our BFA staff will be in touch straight away to confirm your order and delivery.