Bulk Fuel Delivery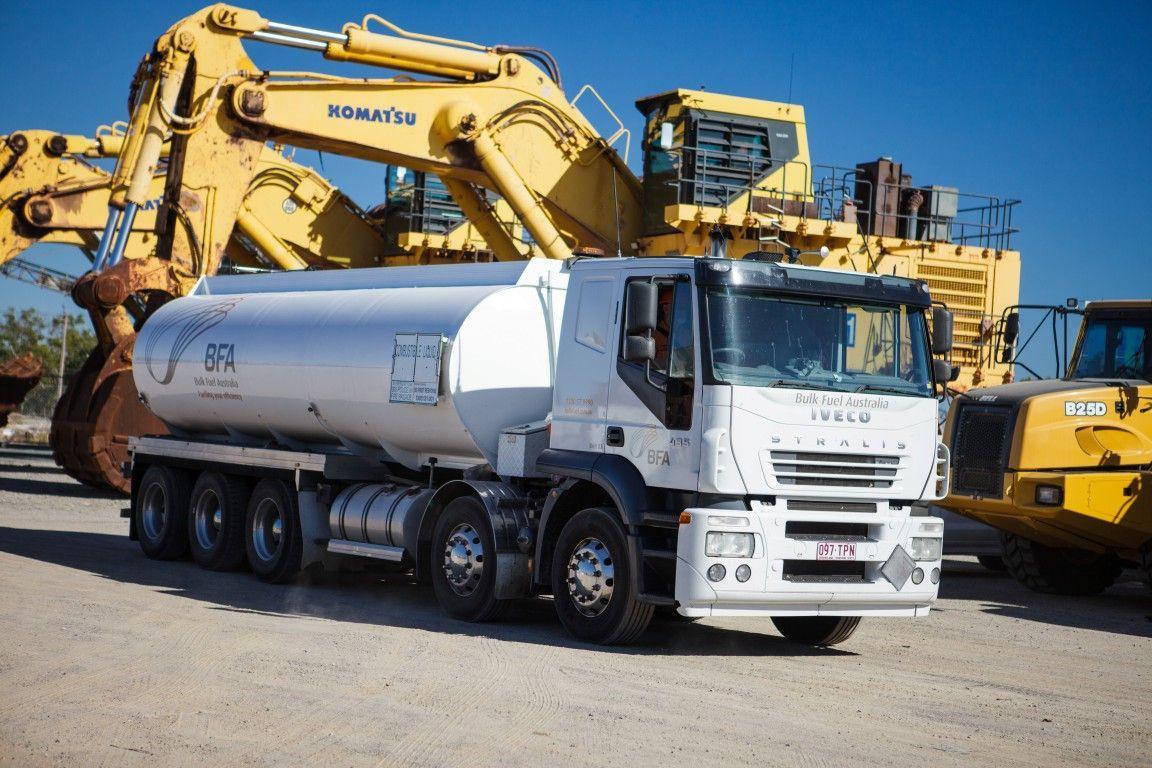 Whether it's an agriculture, marine, mining or construction operation, there can be considerable benefits to managing an on-site refuelling facility.
A safe, well-managed fuel management or storage system can improve operational control, reduce vehicle off-site down time, and generate positive Return on Investment (ROI).
Bulk Fuel Australia delivers bulk fuel anywhere in Australia, with tankers strategically placed across QLD, VIC, NT, WA and NSW for on-site refuelling. Our modern fuel tanker trucks come in a range of capacities and are ideal for refuelling on-site storage tanks. Each is operated and supported by an experienced team that delivers to Australian Standards.
BFA bulk fuel can be used independently or as part of a complete on-site fuel management solution, using a combination of fuel storage tanks and dispensing equipment to suit your needs.
For safe, reliable and flexible bulk fuel delivery, contact Bulk Fuel Australia today on 1300 579 990.